How S.A.M Works
S.A.M is a Math Enrichment Program modeled after Singapore Math Pedagogy for children ages 4-12 years old. International studies* consistently rank Singapore Math among the best Math Programs in the world. We use CPA (Concrete, Pictorial, Abstract) approach to help students understand the concepts through various manipulatives, games and interactions in a learning rich environment. The students learn new concepts at S.A.M center and reinforce those concepts by practicing specially designed self learning worksheets at home. We make Math learning fun and interesting. We always strive to provide maximum value to our students and parents. This is the only program your child will ever need to excel in Mathematics.
* TIMSS (Trends in International Mathematics and Science Study)
   PISA (Program for International Student Achievement)
Our program helps not only in conceptual mastery of curriculum but also in areas of lifelong learning skills and attitude development. You should expect to see a whole different way in which a child approaches a problem which is based on solid understanding, and simple and clear explanation, not memorization.
Skills
Critical Thinking
Heuristics
Metacognition
Logical Reasoning
Mental Calculations
Problem Solving
Spatial Visualization
Data Analysis
Measurement
Curriculum
Whole Numbers
Measurement
Geometry
Data Analysis
Fraction
Decimals
Percentage
Ratio
Speed
Algebra
Attitude
Self Learning and Discovery
Independent Thinking
Self Discipline
Sense of Achievement
Confidence
Diligence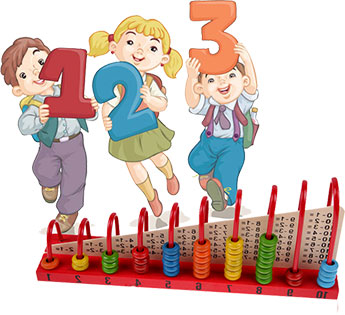 Our Features
Innovative two-pronged approach to teaching mathematics that combines the benefits of classroom-based learning and effectiveness of home-based self learning
Emphasis on development of in-depth understanding and application of mathematics in the real world
Program aligns with Common Core State Standards
Over 30,000 pages of meticulously designed self learning worksheets
Modular in nature that permits to customize the program to each child's learning ability allowing each child to learn at his/her own pace
Based on Concrete, Pictorial, Abstract approach (CPA) and layered strategies that builds upon one another
Uses bar modeling, a powerful visual approach, for introducing number topics and solving word problems
Strong emphasis on problem solving skills, conceptual understanding and critical thinking skills
Classroom conducted by passionate, dedicated and certified trainers
The Franchise Opportunity at S.A.M is open to all individuals who share a genuine passion to educate young minds.
Learn More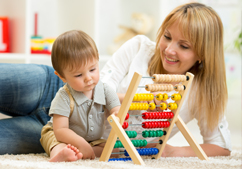 At S.A.M Singapore Math, we focus on deeper understanding of concepts, not rote learning. Problem solving is central to every skill and concept discussion.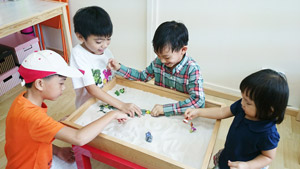 We have received very positive comments from the parents whose children have attended S.A.M Singapore Math of Johns Creek and other S.A.M centers worldwide.